We offer load tests on our benches in Odense and Esbjerg.
What can we load test? Here is a list of examples:
Various threaded rods
Lifting yokes
Hooks from luggage carts – Copenhagen Airport
Flanges for motor lift
Lifting Components for the oil industry
Components for crane manufacturers
Test of various machine components
Wireslings
Textile straps (round slings and webbing slings)
You can get more information about our benches here:
Our bench in Esbjerg has a max. capacity of 150 tons. We take items up to 10.5 meters in length and 95 cm in width.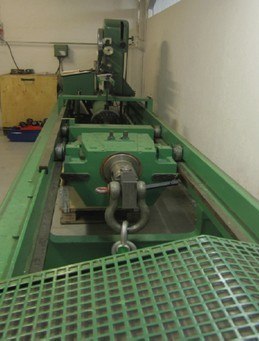 Our bench in Odense has a max. capacity of 30 tons.